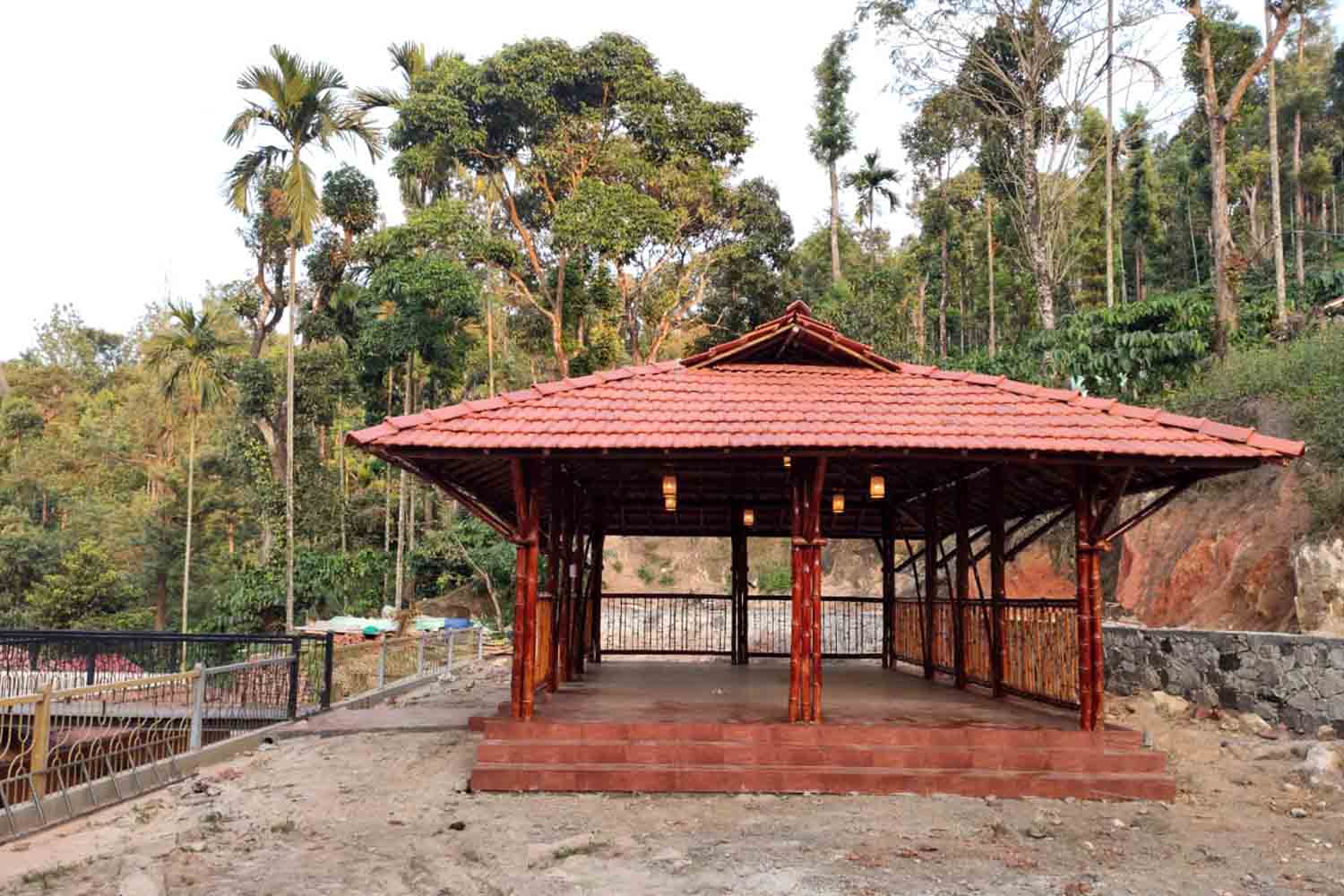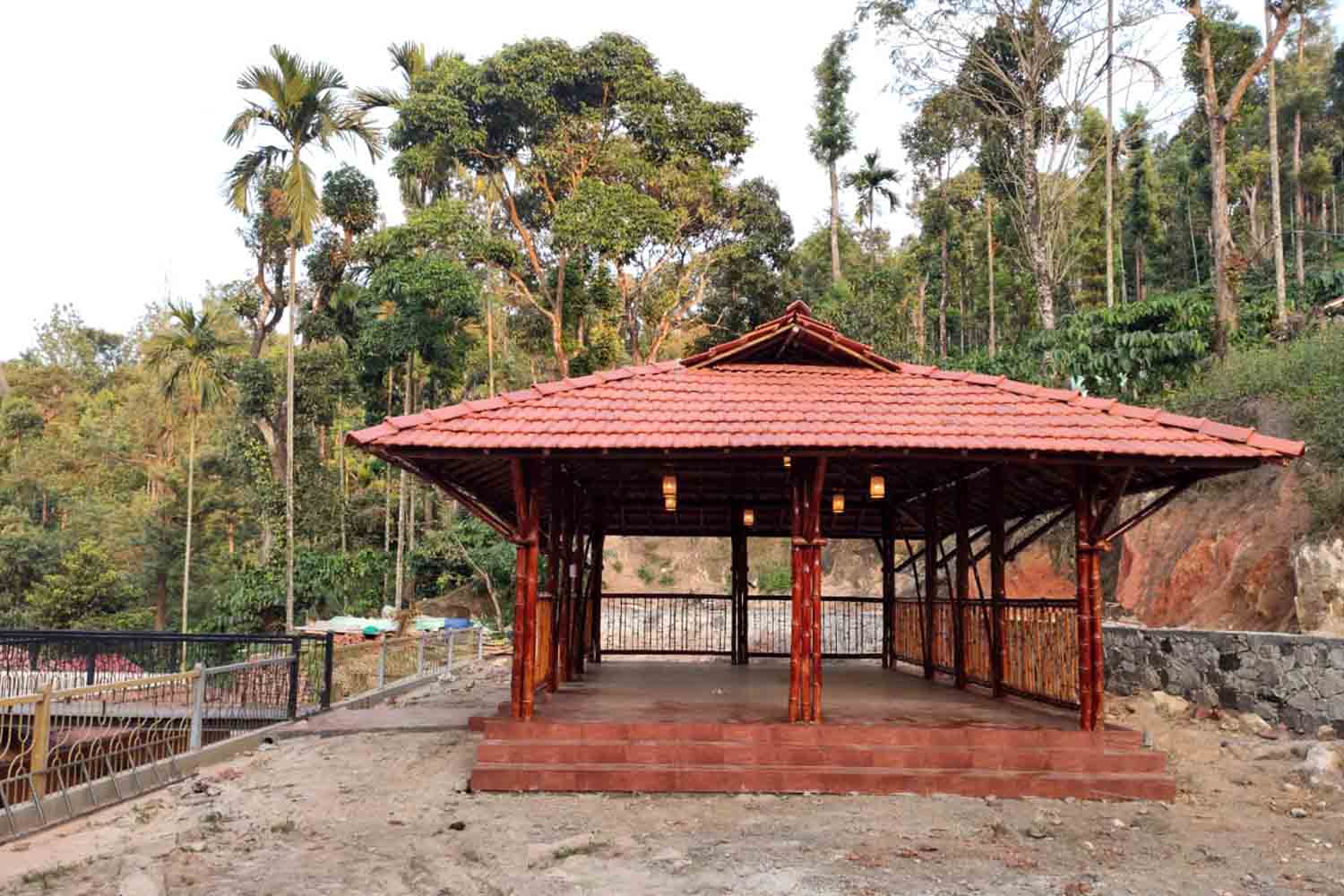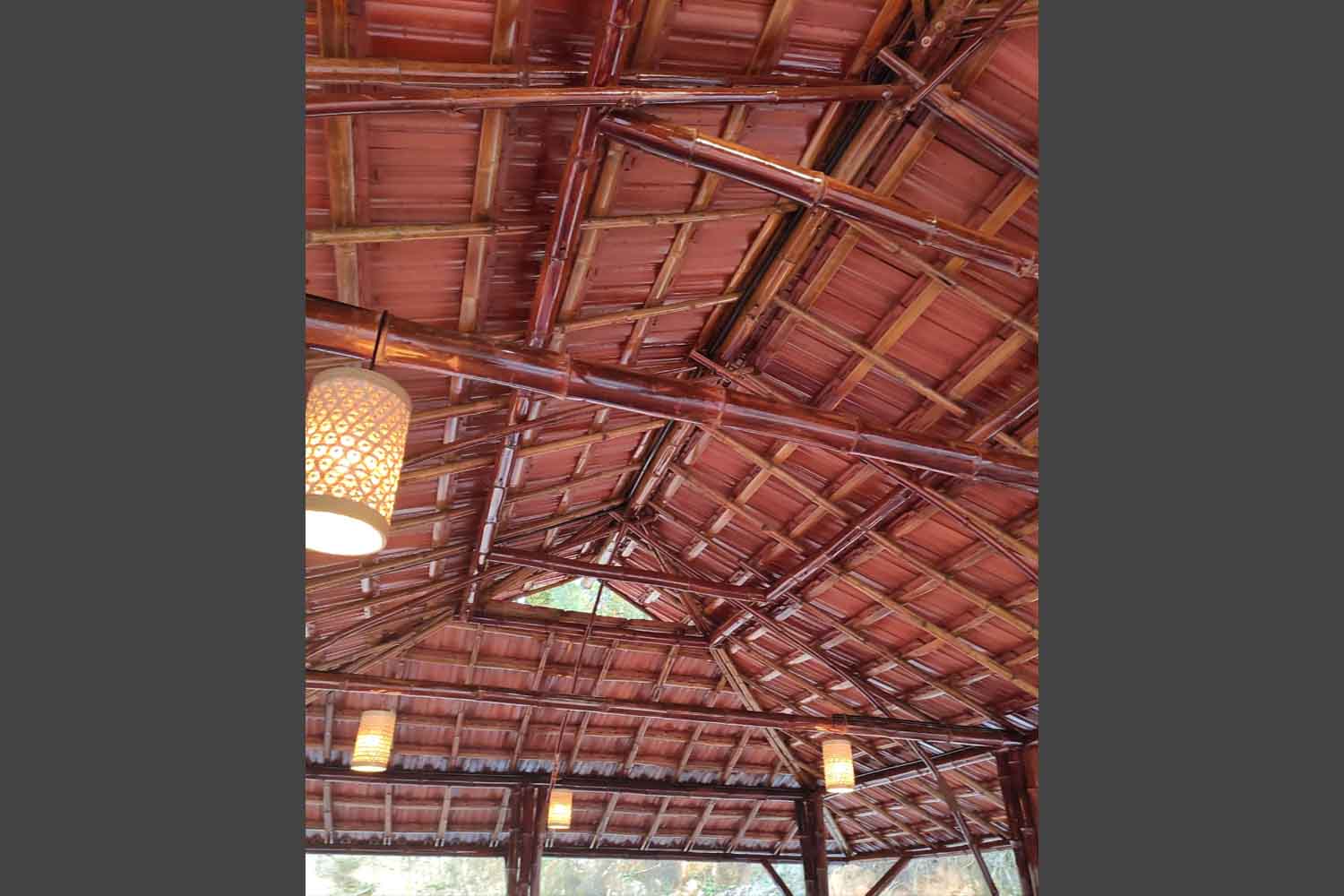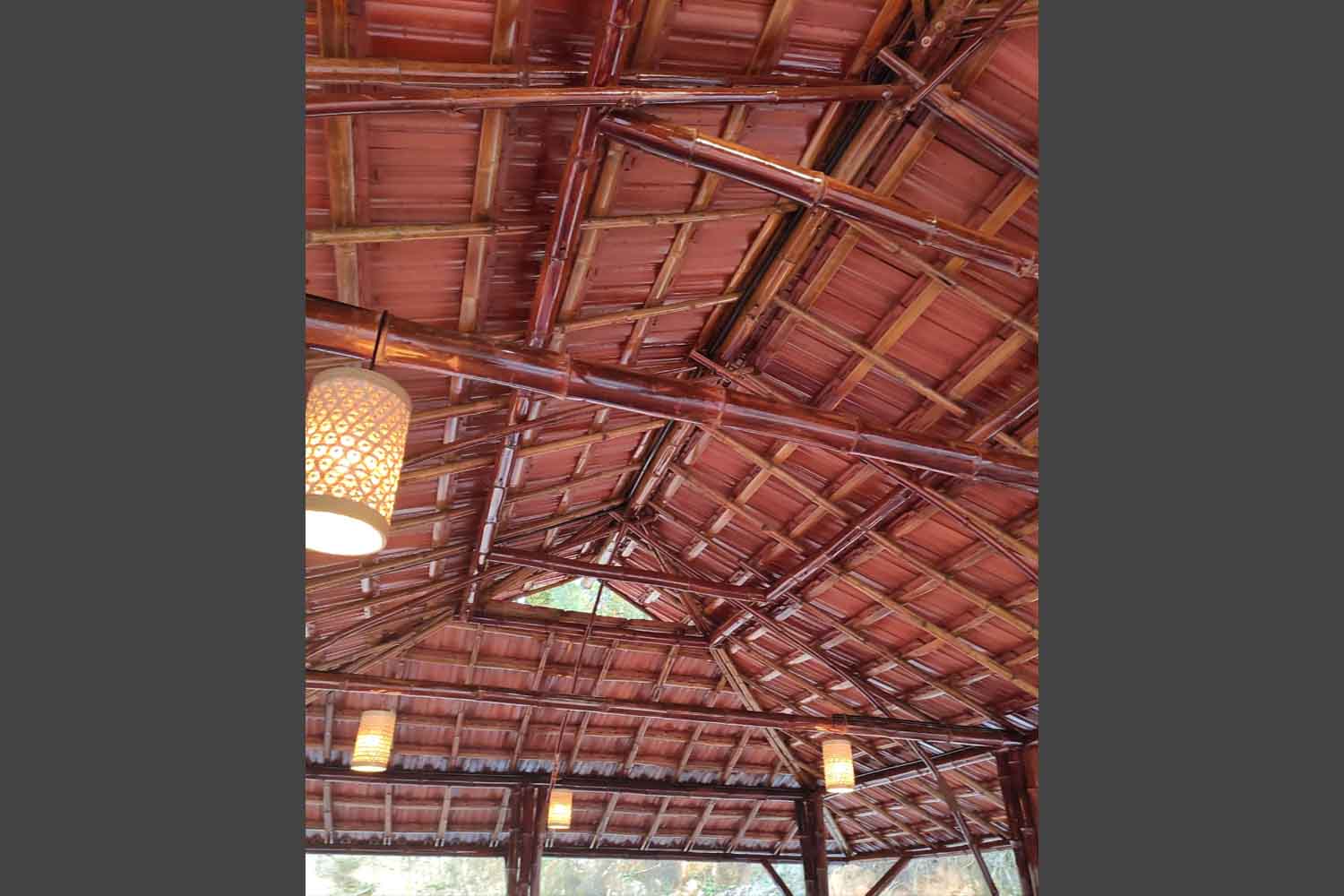 Chembra Adobe is a resort with guest cottages, located at Chembra, near Kalpetta in Wayanad. It is a unique and picturesque spot, consisting of 6 acres of beautiful land surrounded by coffee plantations. Chembra Peak is one of the highest peaks in the Western Ghats and is also the highest peak in the Wayanad Hill range. In order to make good use of the natural cooling effect, abundant used is made of mud and bamboo.
Uravu Eco Links Ltd. has been asked to design a recreational space for indoor games with a place that can be used for get-togethers. The room features a bamboo interior partition, and has a bamboo green wall at the entrance.
Sustainable aspects: Use of locally available materials such as stone, rubble, mud, wood and bamboo.
Location: Kalpetta, Wayanad District, Kerala
Client: Leena Group, Hospitality & Leisure, Kottackal, Kerala
Site area: 8,000 sqm
Build time: 2 months
Completion: November 2019
Architects & engineers: Vastukam The Organic Architects, Thrissur & Uravu Eco Links Ltd., Wayanad
Execution: Vastukam The Organic Architects, Thrissur & Uravu Eco Links Ltd., Wayanad