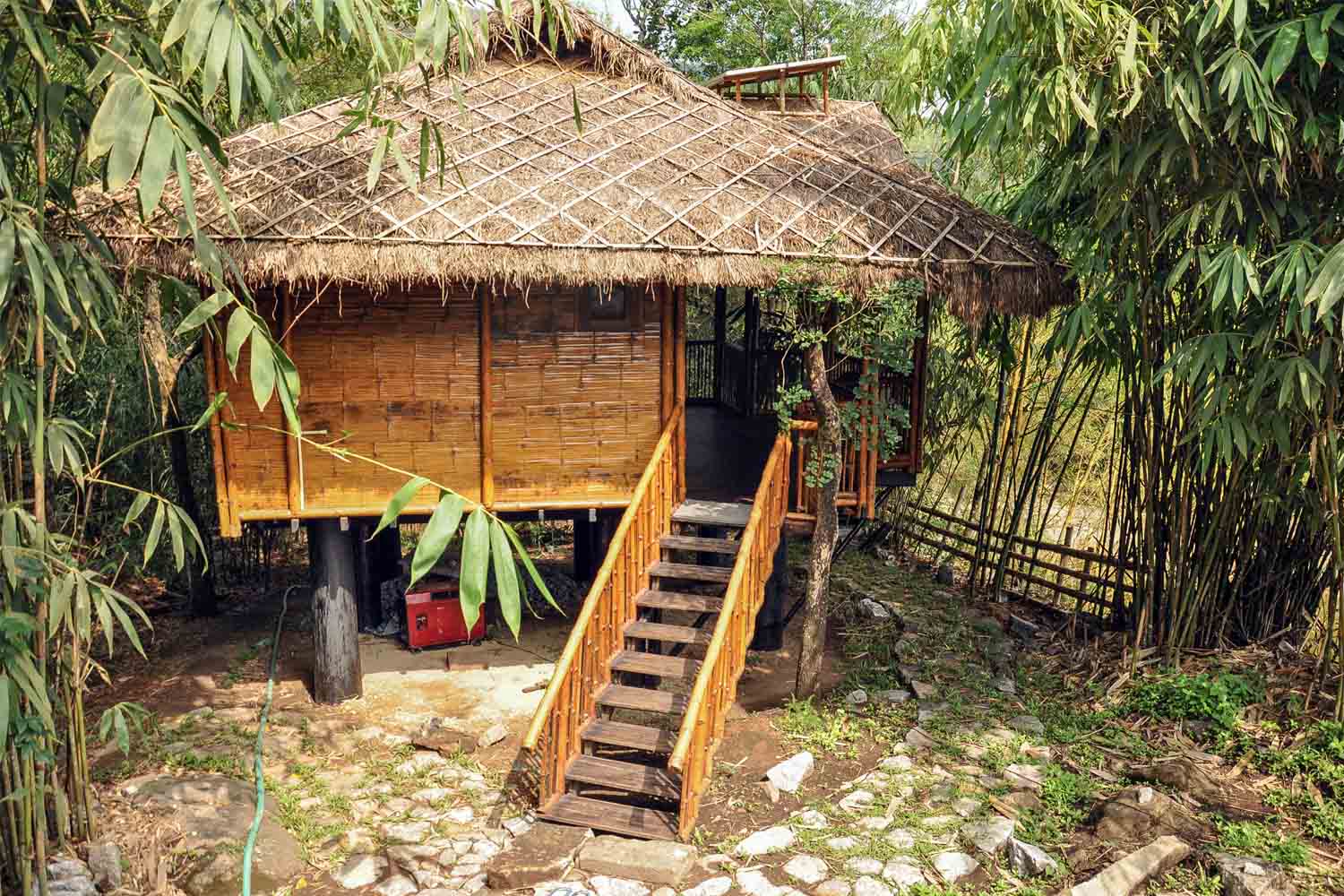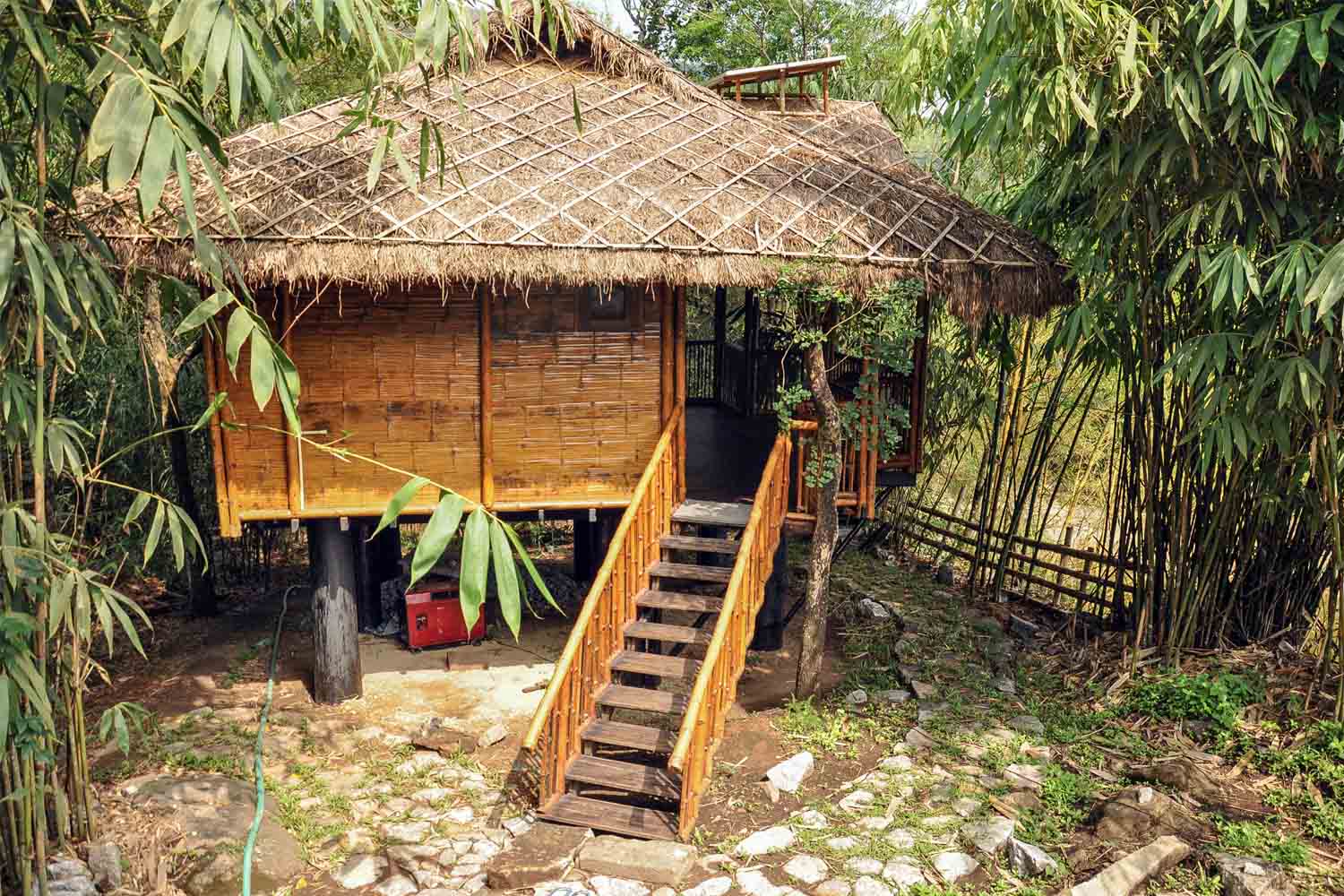 The Uravu Bamboo Grove Resort is an eco-friendly community tourism project located on the elevated and picturesque mountain plateau of the Western Ghats in Wayanad, Kerala. The project has been developed with the aim of benefiting the local community and has been built using sustainable architecture. The local villagers were involved in the implementation of the project, which features innovative building designs that adopt the latest environmental standards, use locally sourced materials and include the ideas of local artisans. Innovative designs by international architects were complemented with local knowledge of sustainable construction methods, and inputs from an enthusiastic team of bamboo artisans and local experts.
As the project is located in the midst of a bamboo plantation and surrounded by other natural vegetation, emphasis was given to natural sources of light and views of the scenery by providing large openings and joineries. Also, the spacious balconies attached to the  cottages enhance the exposure and feeling of connection with the natural surroundings.
As far as construction is concerned, multiple forms of bamboo of various species have been used in combination with areca nut, wood, mud, lime and coconut leaves, among others. The project is the result of successful collaboration with local society and was built using the resources of the village, providing work opportunities for the villagers. The Uravu Bamboo Grove project could also potentially act as a future model for community endeavors such as waste management and sustainable construction systems.
Sustainable aspects: Use of locally available materials such as stone, rubble, mud and wood & use of eco-friendly materials including bamboo, coconut leaves, palm trunk and areca nuts. In addition, the project benefited from the engagement of local artisans and workers
Location: Thrikkaipetta, Wayanad District, Kerala
Site area: 10,000 sqm
Built-up area: 205 sqm
Build time: 10 months
Completion: 2014
Architects & engineers: Uravu Eco Links Ltd., Wayanad & Er P.J. George & IN:CH architects and planners
Execution: Uravu Eco Links Ltd., Wayanad