Uravu Eco Links (UEL) provides green building solutions with innovative designs using local materials such as bamboo, palm, coconut, areca nut (and their by-products), palm leaves, lime and mud. It promotes environmental sustainability in its structures, applying energy-efficient solar lighting, the use of LED lamps, wood-based water heating systems, biogas and the establishment of decentralized wastewater management systems (DEWATS).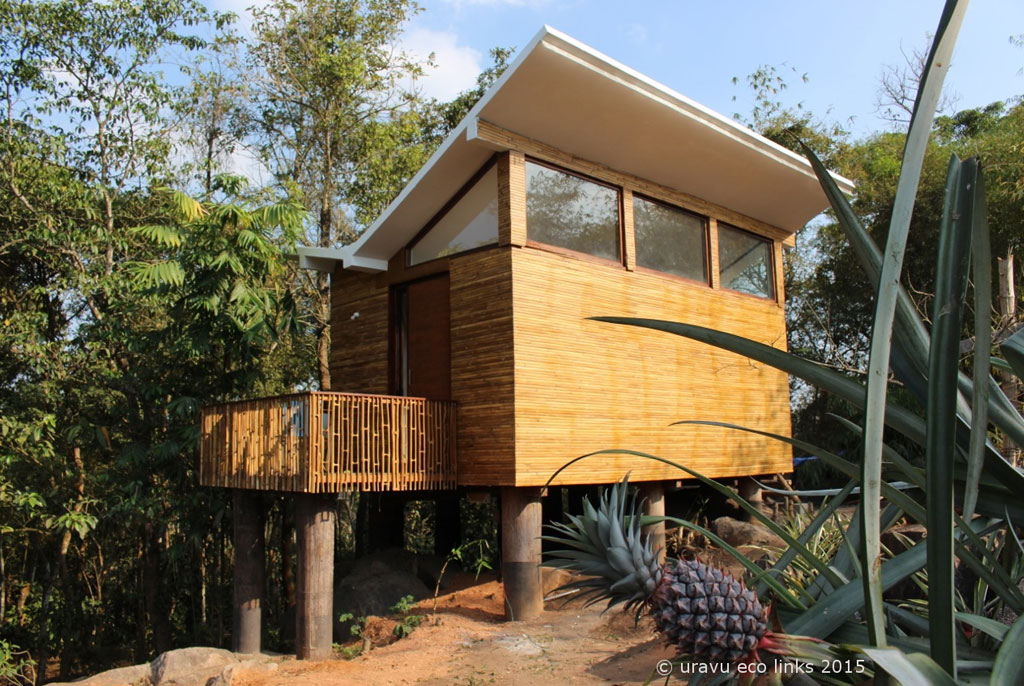 Uravu has been promoting community tourism since 2007. Uravu has helped to set up the homestays in Thrikkaipetta – the Uravu Bamboo Village. Jointly with Kabani and the Village Committee of Thrikkaipetta, Uravu was involved in the framing of community tourism concepts in Thrikkaipetta. Uravu Eco Links has started the Uravu Bamboo Grove Resort in Thrikkaipetta, Wayanad, with the main objective of developing and running a sustainable, eco-friendly tourism project, which involves and benefits the local community. The Uravu Bamboo Grove resort consists of three principles: eco-friendliness, community involvement and innovative design. It is based on innovative concepts of design that use locally available materials.
To ensure fair prices to the farmers for their bamboos as well as to make available a sufficient quantity of raw and treated bamboos of approved quality and standards to different consumers, Uravu Eco Links has started a bamboo depot. The bamboo-trading depot started functioning from 2014 onwards.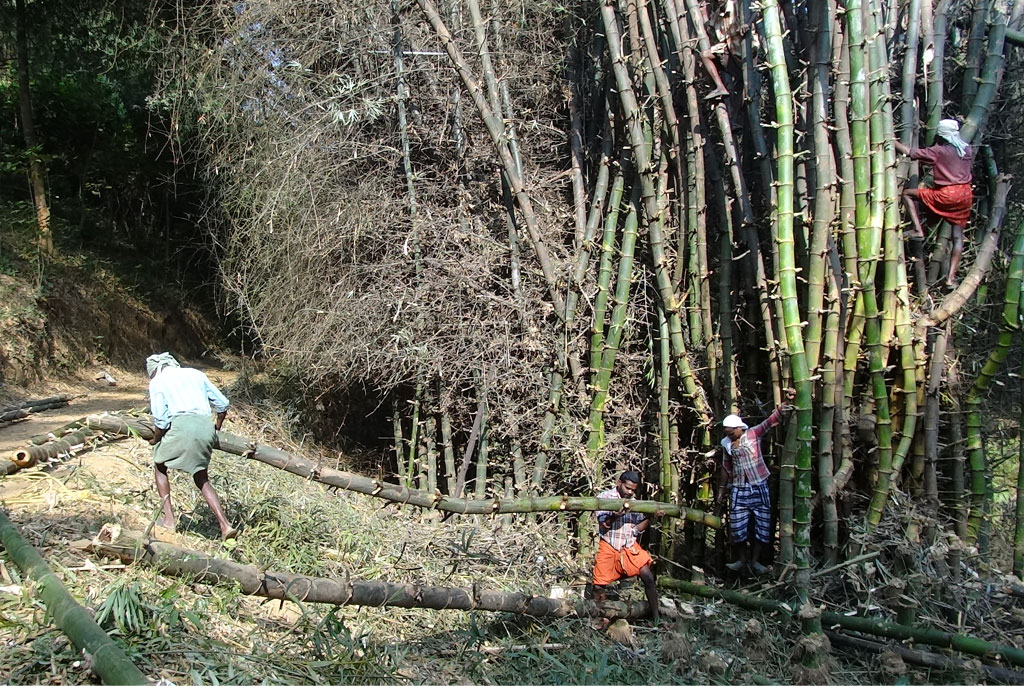 Marketing of craft products
Uravu Eco Links is marketing bamboo craft items made by various Self-Help-Groups under the technical guidance of Uravu. In order to do so UEL participates in exhibitions and markets products through retailers, commission agents, franchises and e-marketing.