Uravu Eco Links Ltd. provides green building solutions with innovative designs using local materials such as bamboo, mud and other sustainable resources. We promote environmental sustainability in our structures and have so far completed several eco-friendly construction projects in South India.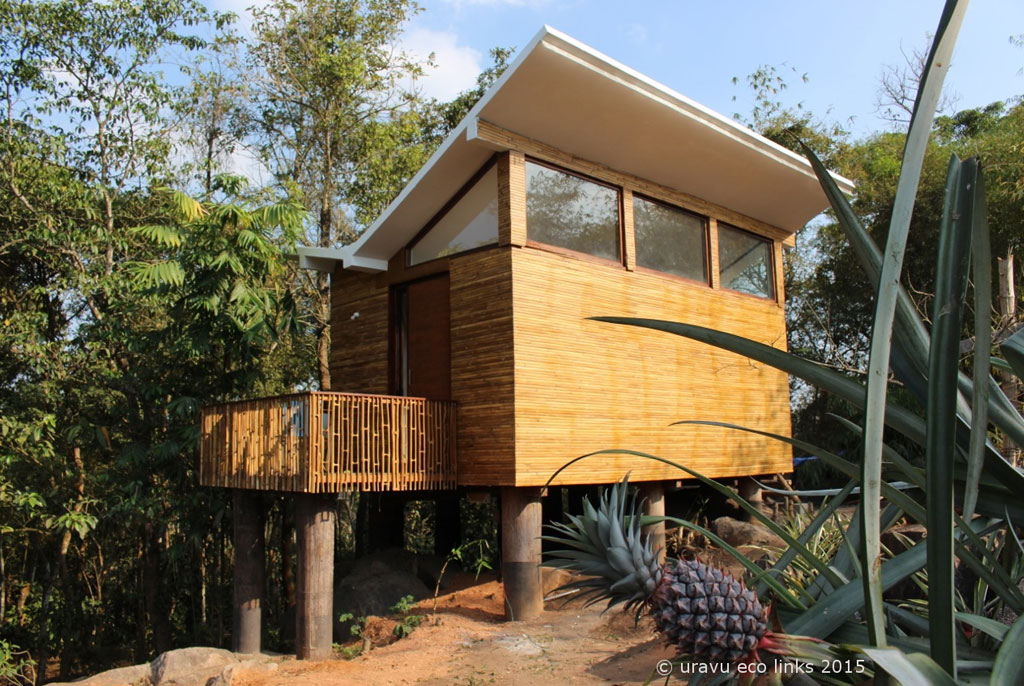 Uravu Eco Links set up the Uravu Bamboo Grove Resort in Thrikkaipetta, Wayanad, with the main objective of developing and running a sustainable, eco-friendly tourism project, which involves and benefits the local community. The Uravu Bamboo Grove Resort is committed to three principles: eco-friendliness, community involvement and innovative design.
To ensure fair prices to the farmers for their bamboo as well as to make available a sufficient quantity of raw and treated bamboo of approved quality and standards to consumers, Uravu Eco Links Ltd. has set up a bamboo trading depot.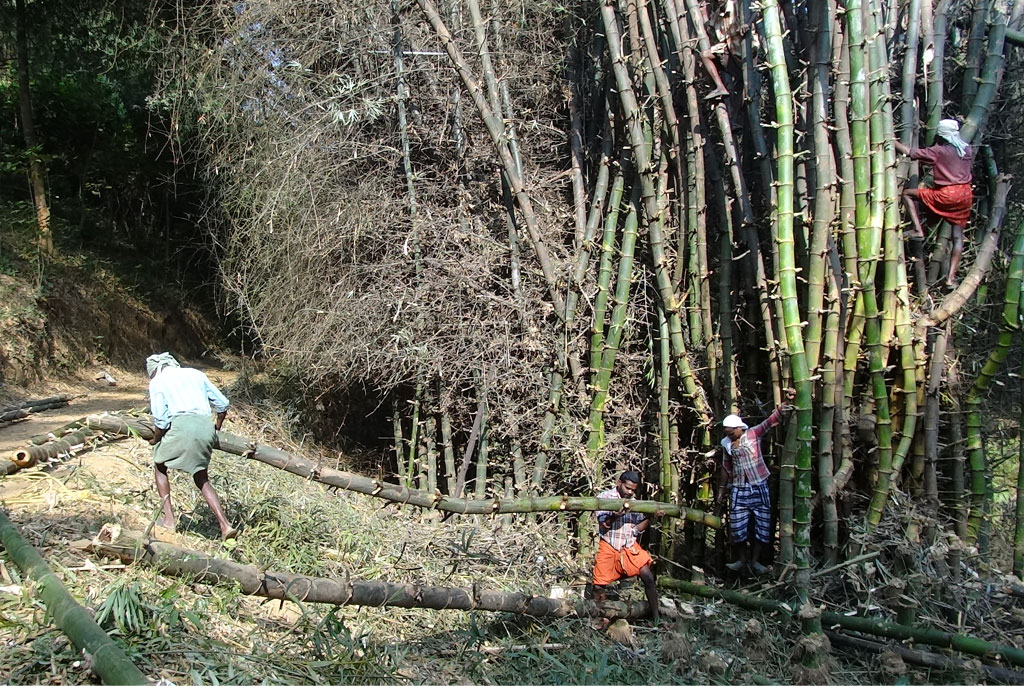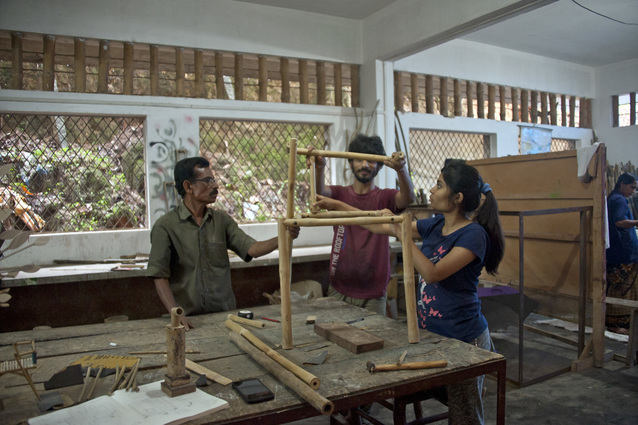 Uravu Eco Links Ltd. offers workshops, which give you the opportunity to learn more about bamboo, get hands-on experience, build different bamboo structures, work on housing and furniture designs and plans, and much more. Tailor-made workshops are also offered for groups of architecture, engineering and design students or professionals who are interested in developing their skills and improving their knowledge about bamboo construction.
Marketing of craft products
Uravu Eco Links is marketing bamboo craft items made by various Self-Help-Groups under the technical guidance of Uravu. In order to do so UEL participates in exhibitions and markets products through retailers, commission agents, franchises and e-marketing.