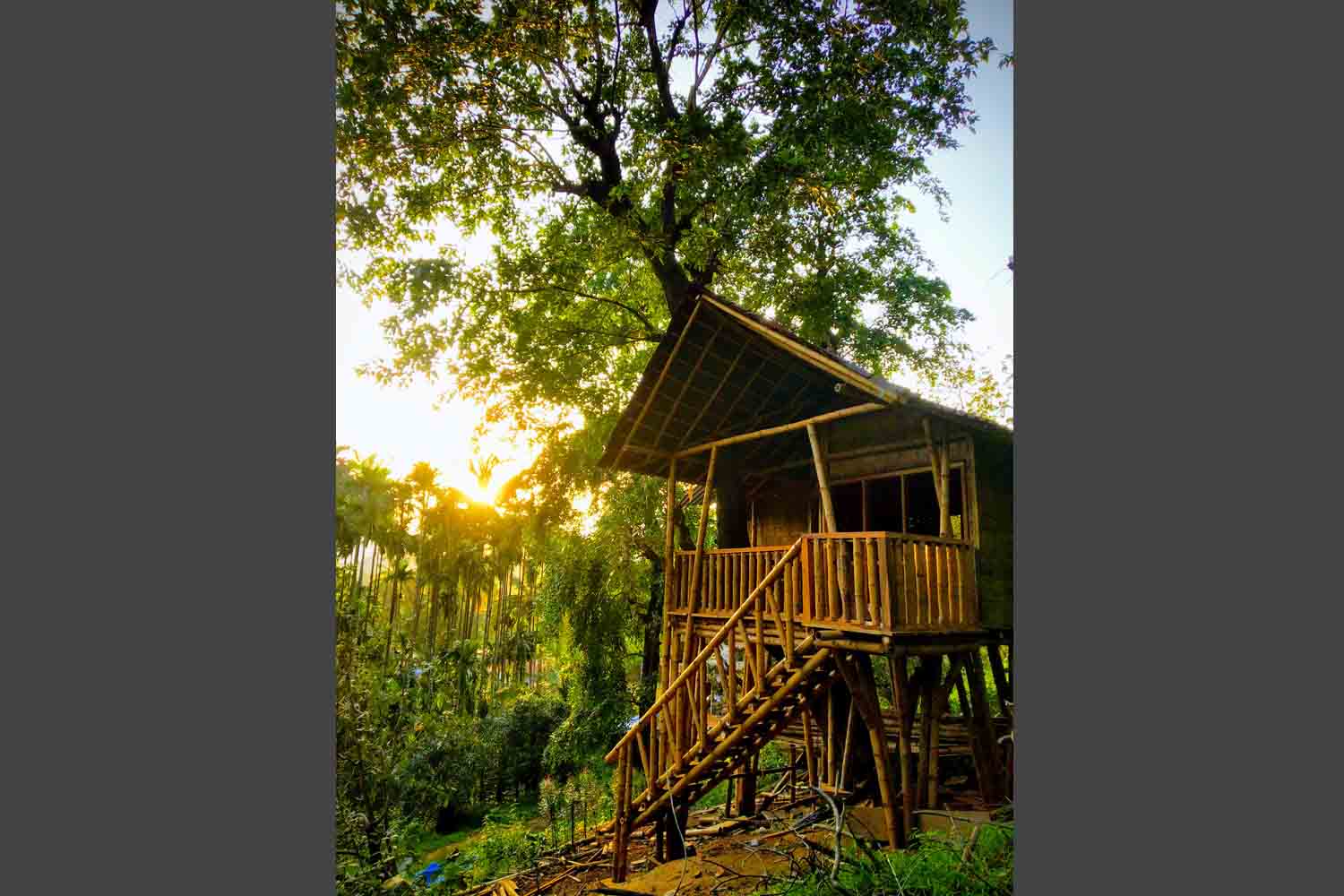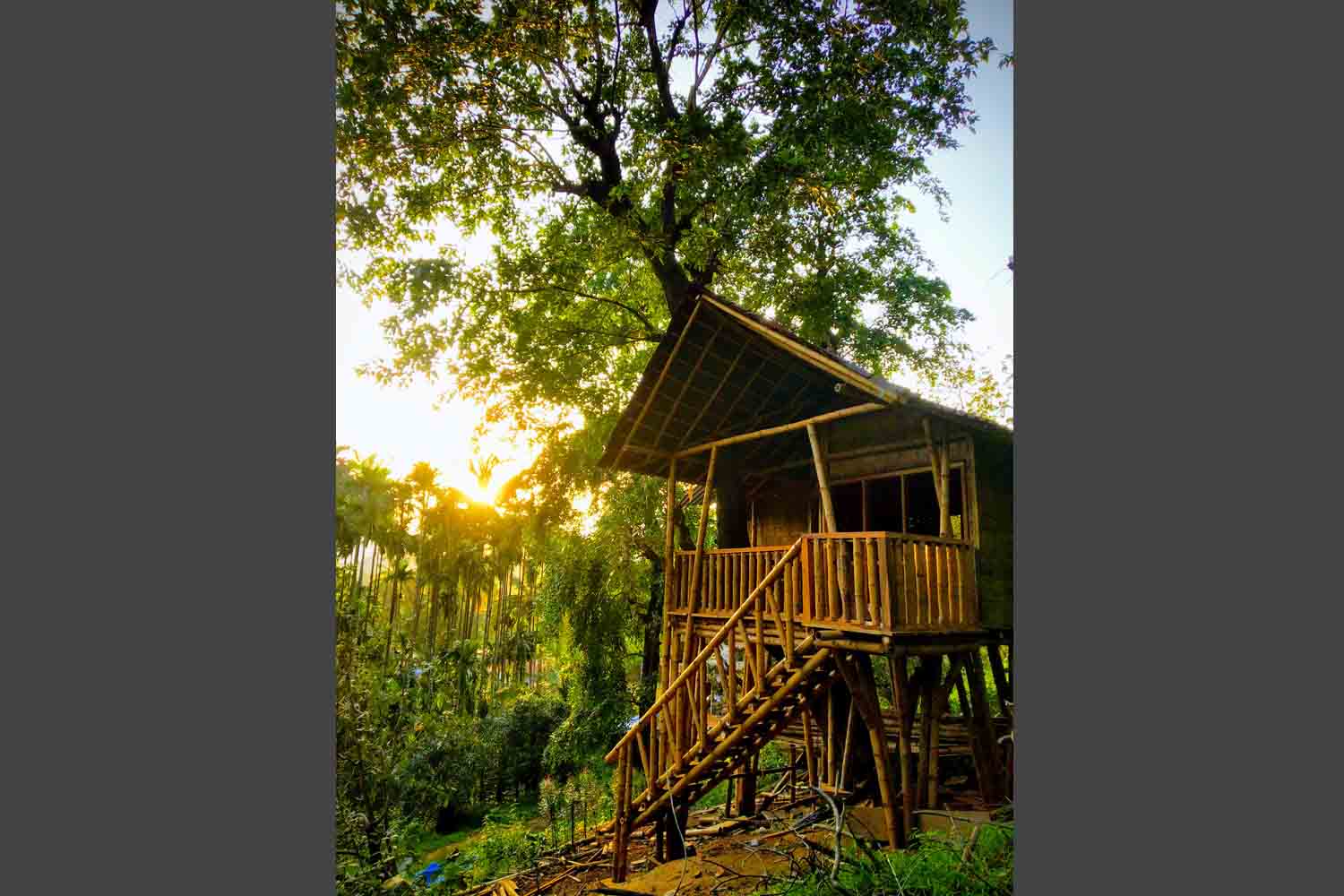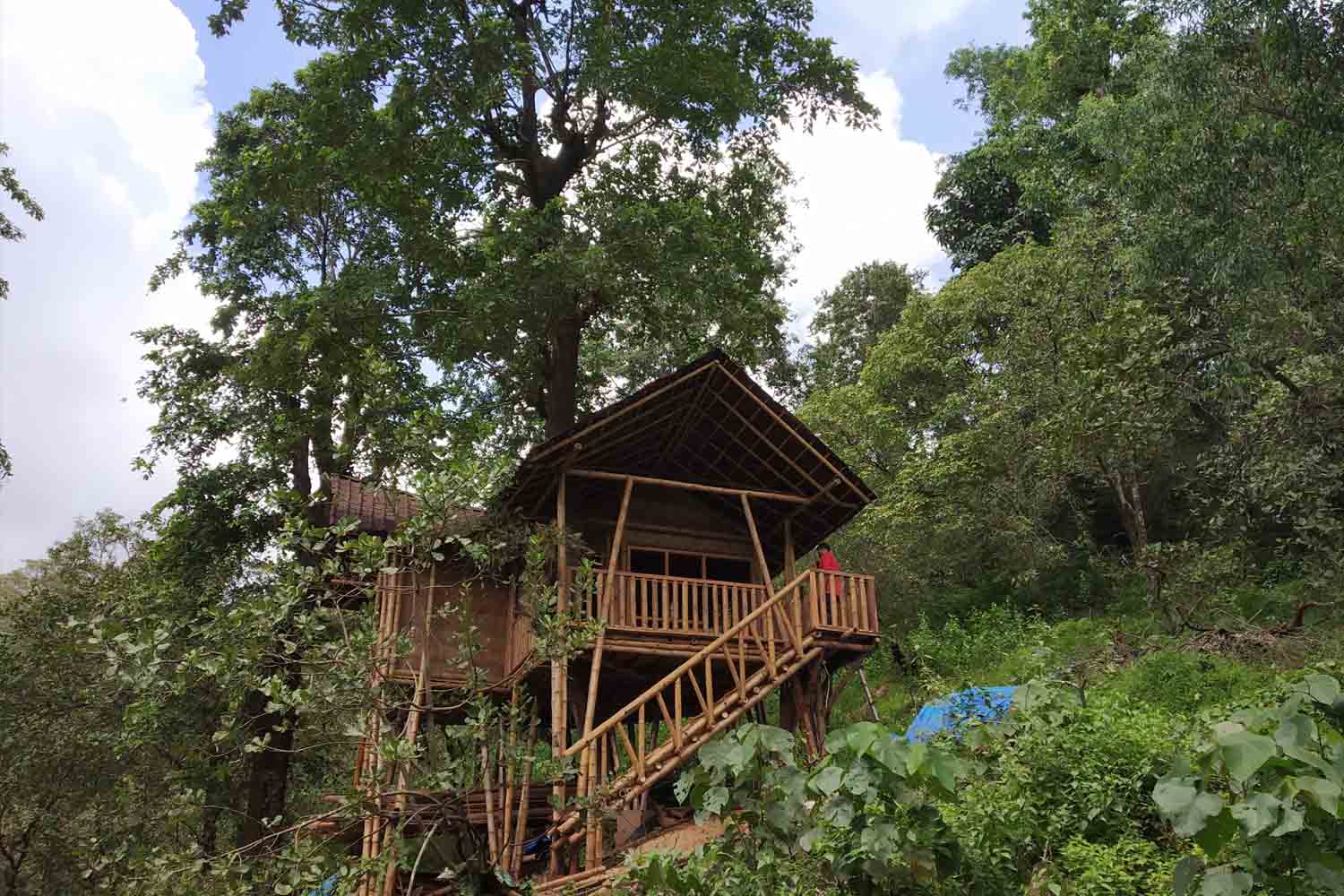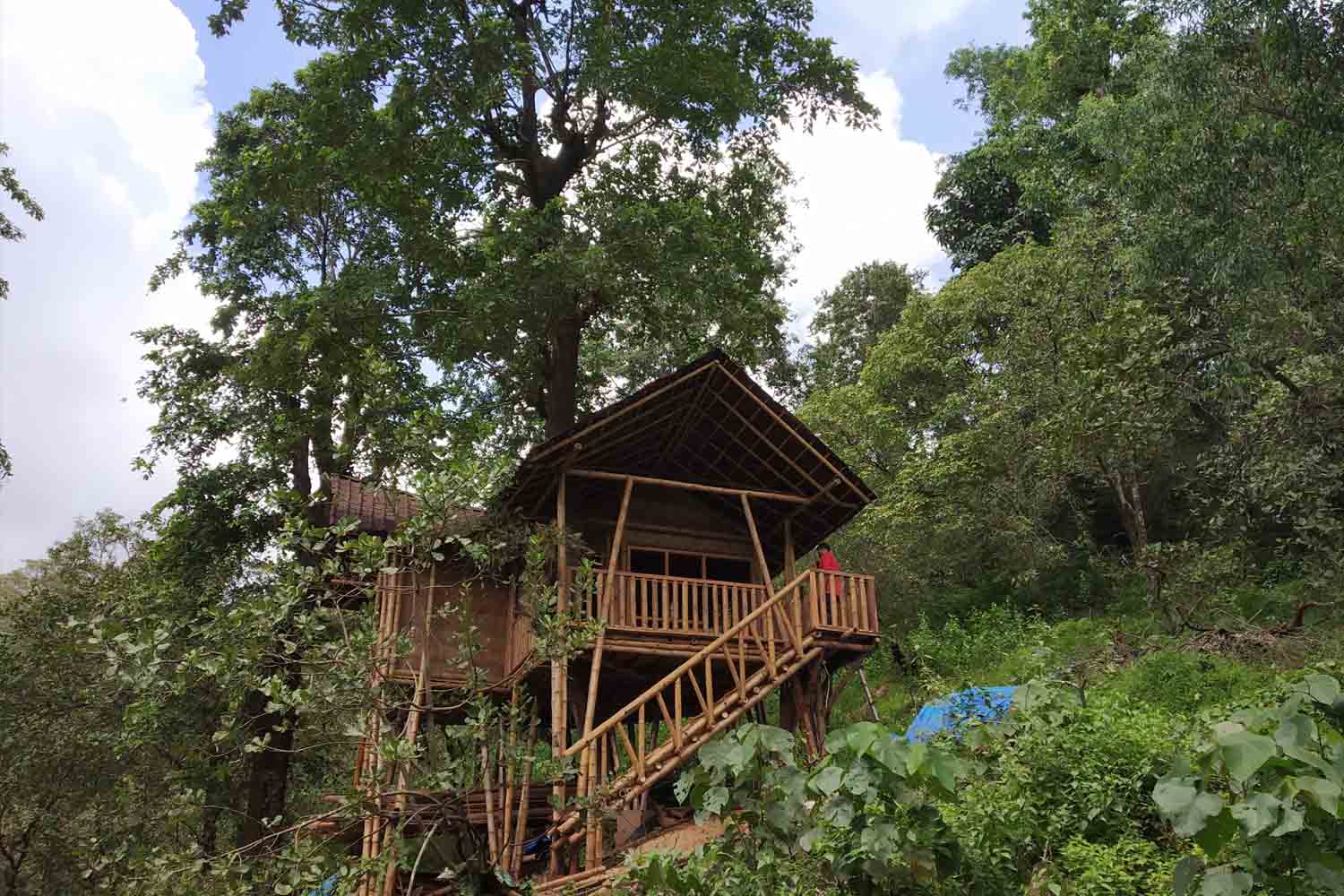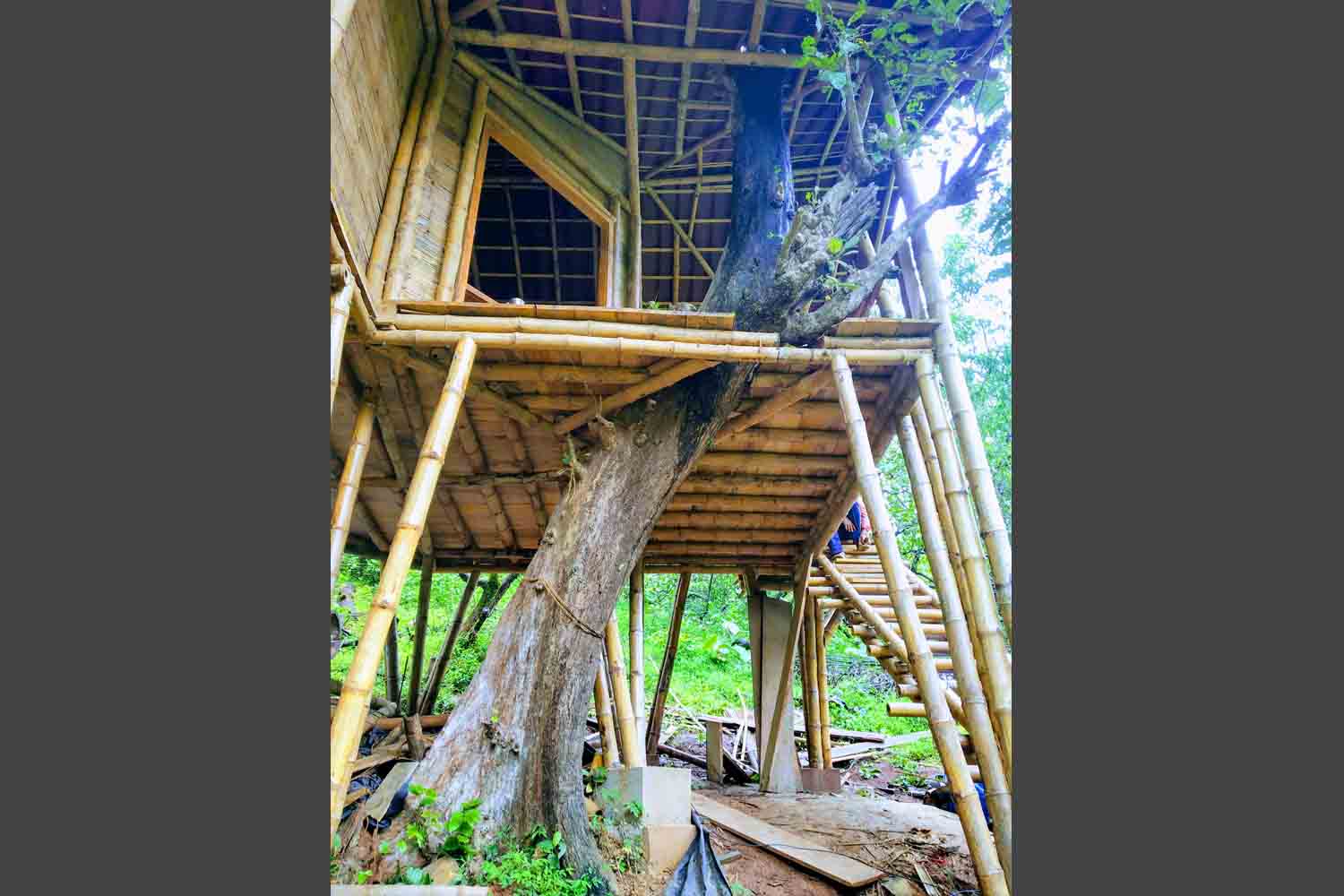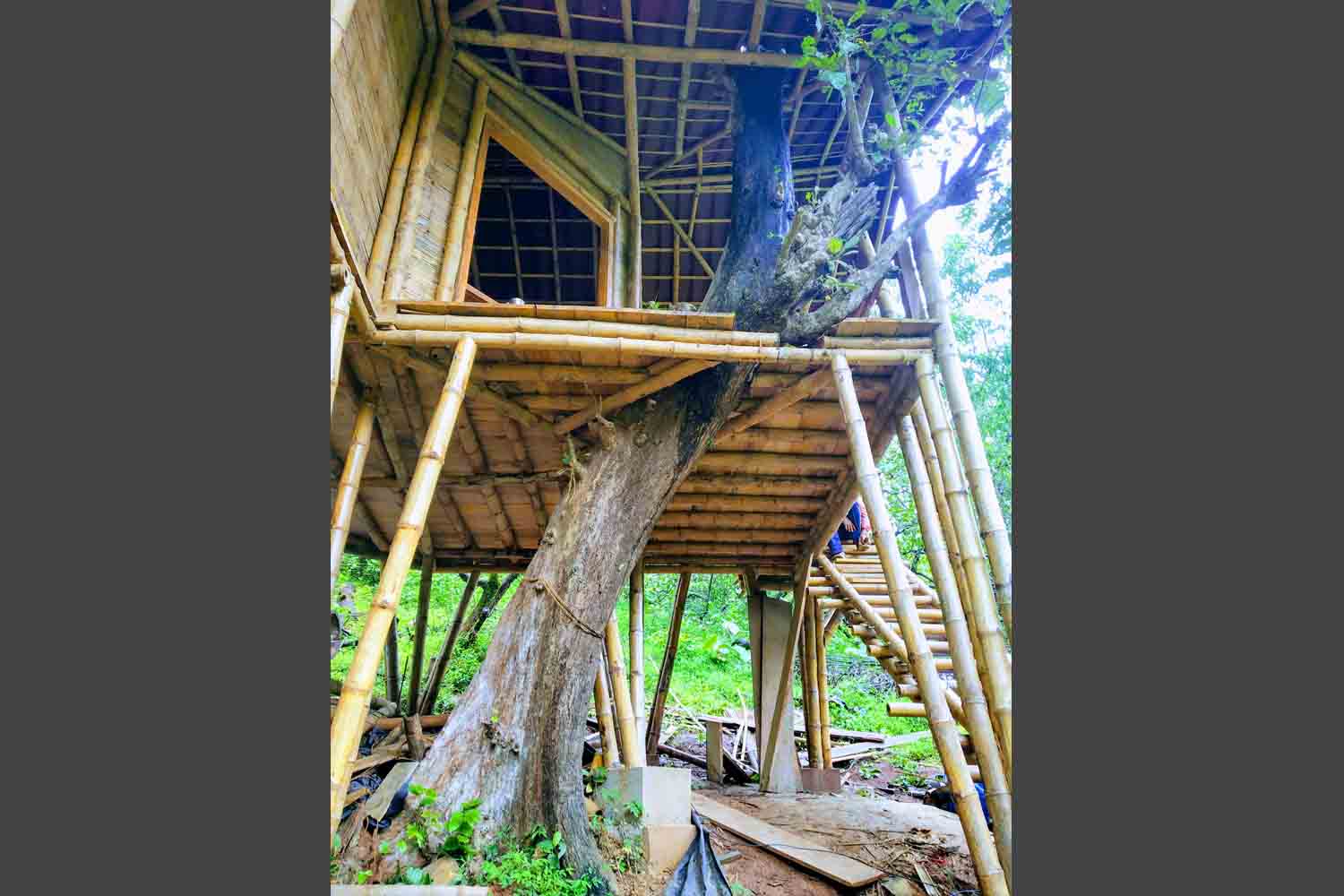 The Cusp House is a soul-pleasing tree house, located in Kollur, amidst the delightful dense forests at the foothills of the Western Ghats. Many people travel to this location in search of inner place. Some of them are pilgrims from the Mookambika temple and others are looking for adventures such as trekking and camping.
With such sensitive demographics and location, comes great responsibility. The tree house was very carefully conceptualized, keeping in mind the natural sanctity of the site and the need to ensure the well-being of the tree. Wrapped around 50-year-old Hunagalu Mara tree, the tree house is completely supported by bamboo. Unlike conventional tree houses, the whole structure is translated to bamboo using special techniques and details, thus harnessing its full potential. On-site discussions and decisions took into account the individual natural form and curvature of each bamboo stem.
With a structural system, inspired by the natural bamboo clumps to the creatively used bamboo finishes, the house achieves a wholesome design, which gives a sense of completeness and rejuvenation throughout. The patterns and the freshness all around, blended with the beautiful backdrop make the house seem like part of one big habitat. The design completely eliminates any barrier between nature and living space, and yet gracefully maintains the privacy of the inhabitants.
Passing through the blended staircase, and walking on the sleek wooden floor that rests on the strength of bamboo beams, standing under the completely protected and waterproof and intricately laid roof, leaning a shoulder on the walls that bring out the natural pattern of the bamboo looking out of the window, absorbing the mesmerizing rains and the beams of light through the canopies, completes the vision of inner peace and beyond.
Sustainable aspects: Use of eco-friendly materials such as bamboo and wood
Location: Mookambika, Kollur, Karnataka State
Client: Impressed Group, Kochi, Ernakulam District, Kerala
Site area: 28,000 sqm
Built-up area: 35 sqm
Build time: 5 months
Completion: September 2019
Architects & engineers: Uravu Eco Links Ltd., Wayanad
Execution: Uravu Eco Links Ltd., Wayanad